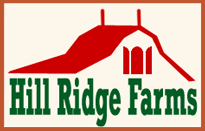 Hours of Operation:
703 Tarboro Road
Youngsville, NC 27596
Get Directions
Email:
(919) 556-1771
Fax: (919) 556-5881
Welcome to Hill Ridge Farms!

Welcome to the Triangle's best destination for old-fashioned family fun, group and family outings, picnics, school field trips, birthday parties, and more!

---
We want to take this time to thank everyone that supported us during the most difficult year we have faced as a family owned small business.
We appreciate not only those that were able to come out and visit during our Sunflower Days
and Festival of Lights
in 2020 but also those that did the simple things like sharing our social media posts or taking the time to post a positive review or even those that told a friend or family member about us. YOU matter. YOU are who keeps businesses like ours and so many others going in times like these. As we close for the winter and pray for our future and yours in 2021 we encourage you to support your local community businesses in anyway that you can. We wish you all lots of health, happiness and love in 2021
#hillridgefarms
#wewillgetthroughthis
#thankyou
#supportsmallbusiness
#smallbusinesssupport
#yoursupportmatters
---
---
---
Member Wake Forest Chamber of Commerce and Franklin County Chamber of Commerce