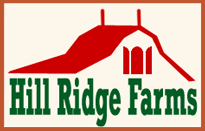 Hours of Operation:
Closed Mon & Tues
Open Wed-Sun
No Advance Tickets

703 Tarboro Road
Youngsville, NC 27596
Get Directions
Email:
(919) 556-1771
Fax: (919) 556-5881
Current Hours
9:30am-6:30pm
Wed-Sun Only

Current Admission
$15 per person
Under age 2 Free
Includes: Hayride

Free PUMPKIN

all playland
activities.

Picnic Areas
Add On Fun:
Train Ride: $4

Visit our Gem Mine!
Lot's of exciting

options to fit every

budget. $7 and up
bags maybe shared.
No Pets
No Rain Checks
Food Vendors CASH ONLY
We do not have an ATM

Special Package Prices for Fall Outdoor Group Events
All of the following Group packages include use of our beautiful, shady group picnic grounds, which include their own playground facilities.
The following prices are for non-catered, Fall Group Outings. For information about Spring and Summer Outings, see our special Spring and Summer Group Outings page.
Would you prefer an Indoor Event? Our beautiful Event Center is available for rental year round, rain or shine! Call for reservations and a quote: (919) 556-1771.
Remember to make your reservations early to be sure of getting the dates you want!
---
All Group Reservations are SOLD OUT for 2021
---
---
Member Wake Forest Chamber of Commerce and Franklin County Chamber of Commerce