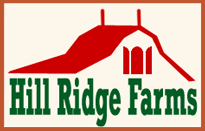 Hours of Operation:
703 Tarboro Road
Youngsville, NC 27596
Get Directions
Email:
(919) 556-1771
Fax: (919) 556-5881
Re-Opening April 14th
2023 Farm Fun Pass
Available Now!
4 or More $75 per person
1-3 $85 per person
Includes Unlimited
Visits April-October
Wagon Ride, Train Ride,
Carousel Ride, All
general play areas each visit.

919-556-1771
to order your

Farm Fun Pass
by phone
Special Package Prices for Fall Outdoor Group Events
All of the following Group packages include use of our beautiful, shady group picnic grounds, which include their own playground facilities.
The following prices are for non-catered, Fall Group Outings. For information about Spring and Summer Outings, see our special Spring and Summer Group Outings page.
Would you prefer an Indoor Event? Our beautiful Event Center is available for rental year round, rain or shine! Call for reservations and a quote: (919) 556-1771.
Remember to make your reservations early to be sure of getting the dates you want!
---
All corporate events are sold out for 2022. We do not offer weekend group rates for our Fall Festival.

---
---
Member Wake Forest Chamber of Commerce and Franklin County Chamber of Commerce