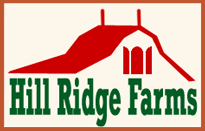 Hours of Operation:
703 Tarboro Road
Youngsville, NC 27596
Get Directions
Email:
(919) 556-1771
Fax: (919) 556-5881
Fall Pumpkin and Harvest Festival!
Fall Pumpkin Festival 2020

We are heartbroken to announce that we will not be open for our annual Fall Pumpkin Festival this year. Due to the current COVID-19 guidelines we do not feel that we can offer the memorable and enjoyable experience that our families expect from their annual visit to our Fall Pumpkin Festival. We know that this news is disappointing but we can not in good conscious invite you to our farm when we can not offer all of the fun experiences you normally would enjoy. We appreciate your understanding and we look forward to seeing you at our Festival of Lights.
---
Member Wake Forest Chamber of Commerce and Franklin County Chamber of Commerce